Healthport and Health Care Originals announce partnership at MEDICA – November 2018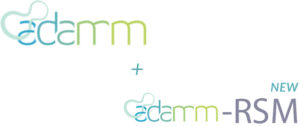 A partnership between Health Care Originals and Healthport, based in Australia, has been announced. The strategic alliance was finalised at the world's largest medical trade fare, Medica in Dusseldorf, Germany.
Health Care Originals, Inc. (HCO) is a New York state start-up and leading manufacturer of medical wearables. HCO develops products for the management of chronic respiratory diseases, like asthma, COPD and chronic cough.  Their products are also used by research companies for clinical trials. HCO's, ADAMM is a world leading, innovative wearable. The wearable, combined with a smart phone app and web portal, predicts and alerts asthma suffers of an upcoming attack. This predictive system gives users time to seek treatment before the attack occurs.
Rapidly growing Digital Health Landscape
The Health Care Originals partnership equips Healthport to support the rapidly growing digital health landscape in Australia.
Health Care Originals are now in the final stages of bringing their groundbreaking medical wearable to the consumer market.  They are however currently providing unparalleled information for clinical trials across the globe.
"The team at HCO were impressed by Healthport, particularly their alignment around improved patient outcomes and the progression of healthcare monitoring from an office setting to the home. This transition to consumer-focused healthcare, which provides consumers with the right information at the right time to positively impact and control their healthcare outcomes, is central to our view of the future of healthcare. The Healthport team had previous experience and a history of excellent execution in the delivery of technology and services that successfully bridged that gap. This made us very comfortable that they are the right partner for us," said Jared Dwarika, Co-Founder of HCO.
To find out more about the Healthport, HCO announcement, click on the link to the Wearables Technology story. Health Care Originals announces strategic alliance with Healthport for Australia and New Zealand
30th November 2018