Smart Wearable Continence Products come to Australia!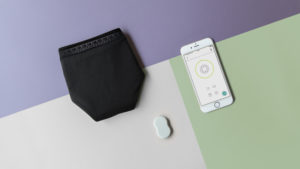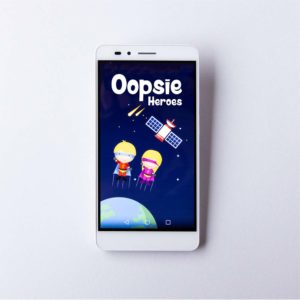 Smart wearable continence products have been bought to the Australian market, thanks to a partnership between Lifesense Group and Healthport Australia.  Have a look at the Healthport website for more details about these products.  You can see the Carinwear, a pelvic floor training program and the Oopsie Heroes Bedwetting alarm now through www.healthport.com.au!
Team Healthport were absolutely wowed by these smart wearable continence products at Medica 2019. Healthport signed an agreement with the Lifesense Group in January this year.  Lifesense's products will prove to be gamechangers for  the world of continence products in Australia. Gone are the days where continence products were functional and dowdy!
The Lifesense group is leading the way for wearable sensor technology.  Lifesense help people living with involuntary urine loss, whilst also tackling the stigma associated with daily aides.  The Lifesense group have designed two smart wearable products that are both highly efficacious and elegant. We think you will agree, their designs are gorgeous!
The Oopsie Heroes bedwetting alarm
Oopsies builds on existing successes of older enuresis alarms.  These alarms traditionally taught children to get to the toilet on time at night.  However, Oospie Heroes makes the leap to 2020.  Oopsie's is WIRELESS and uses an app on your phone!  It has a fun and engaging tracking and rewards system.  As a result it tracks your child's progress towards being dry overnight! https://www.healthport.com.au/product/oopsie-heroes-bedwetting-alarm/
The Carinwear pelvic floor training program
Carinwear combines elegant 'smart textile' underwear and a removable sensor to develop a bespoke pelvic floor training program.  The Carinwear program will tailor itself to your specific needs.  Carinwear is NON invasive, and has an engaging tracking system. As a result, you can track your progress towards being leak free! https://www.healthport.com.au/product/carin-pelvic-floor-trainer/
New developments 2020
Lifesense haven't finished with shaking up the world of continence products yet!  Lifesense understand that Men also are looking for a continence product that well fits their needs.  As a result, the Lifesense's amazing team have been busy developing a continence product for men!  Being a Lifesense product it is of cause, highly effective, comfortable and stylish.  Make sure you look out for more developments later in the year!  Join our socials for updates. https://www.instagram.com/healthport.com.au/ https://www.facebook.com/HealthportInternational/?modal=suggested_action&notif_id=1592097112674689&notif_t=page_user_activity .